Leveraging Cognitive Diversity
Globally Local's groundbreaking cognitive diversity (cultural, gender, generational) training programs help organisations beyond regular diversity and inclusion programs. Having pioneered the diversity training program currently in use at Carlsberg A/S and with modules led by internationally renowned experts within diversity and inclusion; we have the ability to help organizations leverage its diversity and in doing so enhance profitability for the organisation now and moving forward.
Deeply entrenched cognitive behavior, values, and biases have a profound effect on organisational culture and practices. The Globally Local training program; through interactive discussions based on proven research, visual aids and exercises provide its participants with the essential tool belt to be able to successfully navigate the demands of working in a large and diverse organisation.
To ensure maximum value and sustainable results, our approach will be centered on the exact needs of the organisation. Identifying the specific needs is typically achieved by means of a qualitative audit comprising qualitative interviews and a report. The training program itself consists of 3 modules (cultural diversity, gender diversity, generational diversity) that each compromise 4 sessions of approximately 3 hours. In addition to the training, we benchmark with weekly status reports, mid-and post-training qualitative interviews for each module.
With a team of leading experts, and track record of success at multi-national corporations in Denmark and abroad, we are confident that we can help you leverage your cognitive diversity in a big way.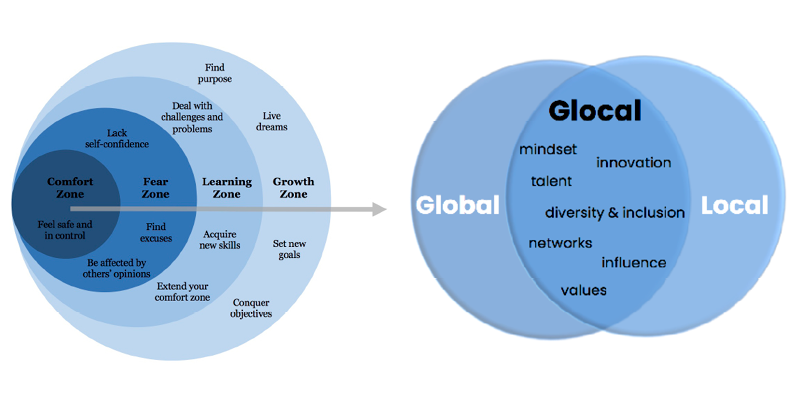 The value of diversity in organisations:
Higher productivity and better performance
Inspiration for creativity and drive for innovation and growth
More competitive and profitable business based on local market knowledge
Greater opportunity for personal and professional growth
A broader and more adaptable range of products and services
Cultural sensitivity and insights, leading to higher quality and targeted marketing
Best talent attraction and retention for the future